Grow & Flow Moisturizing & Detangling Aloe Vera Conditioner
Regular price
Sale price
$12.99 USD
Unit price
per
Sale
Sold out
Grow & Flow Moisturizing & Detangling Aloe Vera Conditioner saves up to 45 minutes detangling time, making wash day 10 times easier. It was designed to do three things: promote growth, moisturize and detangle. Your hair will feel softer, moisturized and be tangle-free after just one use. If you have tender-headed kids, this hair goodie will be a life-saver! Use it with our Grow & Flow Deep-Cleansing Shampoo for the best results. We also sell these two hair products as a set to make it easier for you! 
Size: 8 oz. 
Suggested Use: Once a week or a minimum of twice a month. 
Shipping: Fast shipping. 3 to 5 days. 

BENEFITS: 

Strengthens and improves the health of your hair and scalp. 
Promotes hair growth. 
Moisturizes and softens the hair.
Detangles hair instantly, making it easier to comb through and saving time on wash day. 
Reduces hair breakage and improves hair texture. 
Smells amazing.. 
How to Use: 
After washing your hair with our Grow & Flow Deep-Cleansing Shampoo, apply a generous amount of conditioner to your roots and all over your hair. Don't forget to apply it to your ends. Relax and let it sit for at least 20 minutes. Rinse with cool water to lock the moisture into your hair. Detangle your hair while the conditioner is still in your hair. 
Only Natural Ingredients: 
Aloe Vera, Behentrimonium Methosulfate (conditioner-softener) Cetearyl Alcohol (Fatty Acid), Stearic Acid, Dl-Panthenol, Polyquart 10, Kosher Vegetable Glycerin, Castor Oil, Sunflower Oil, Ethylhexylglycerin, Phenoxyethanol (Eco-Certified Gentle Preservative), Rice bran oil, Vitamin E, Rosemary Essential Oil, Fragrance. 
Warnings: 
For external use only. 
Keep out of reach of children. 
Store at room temperature. 
Share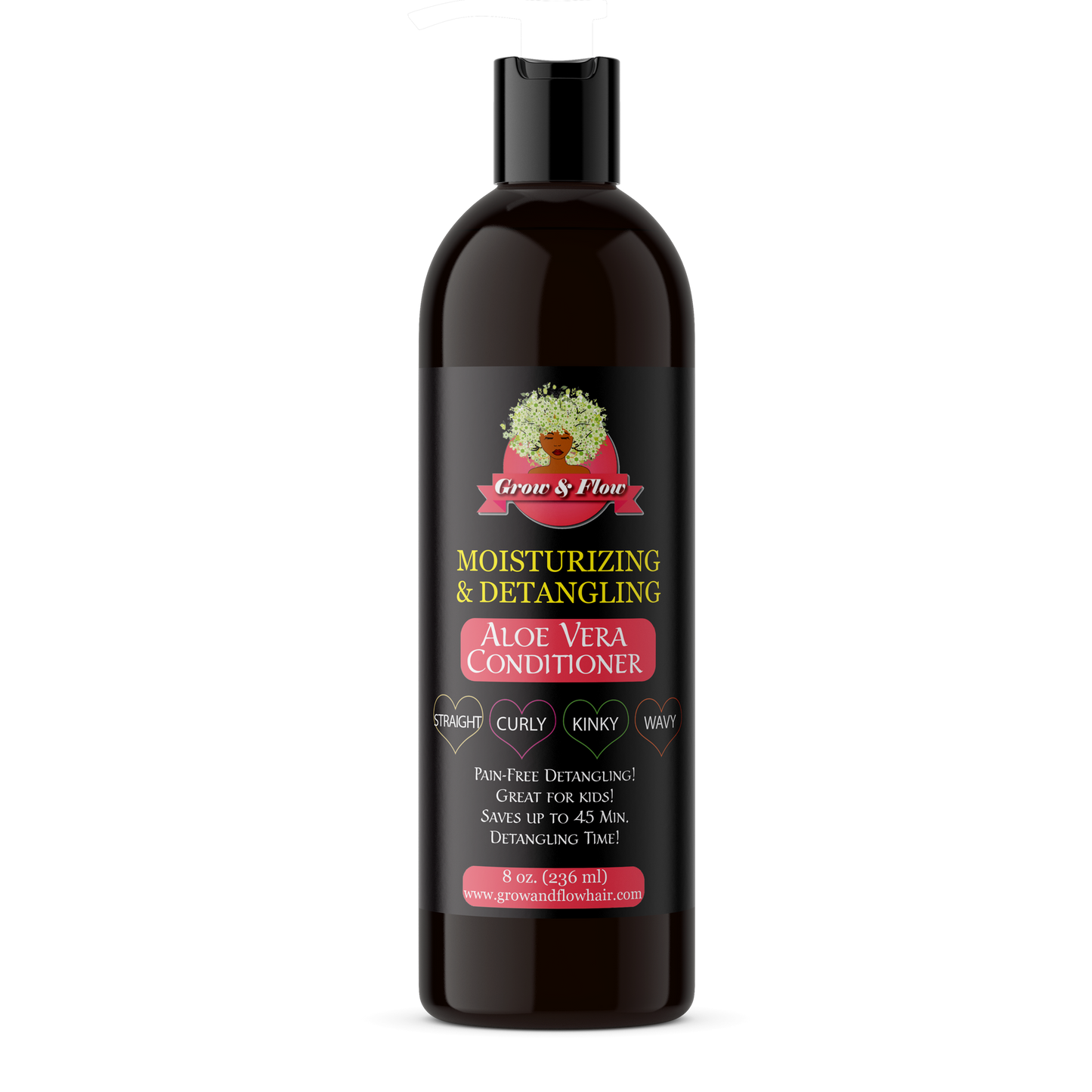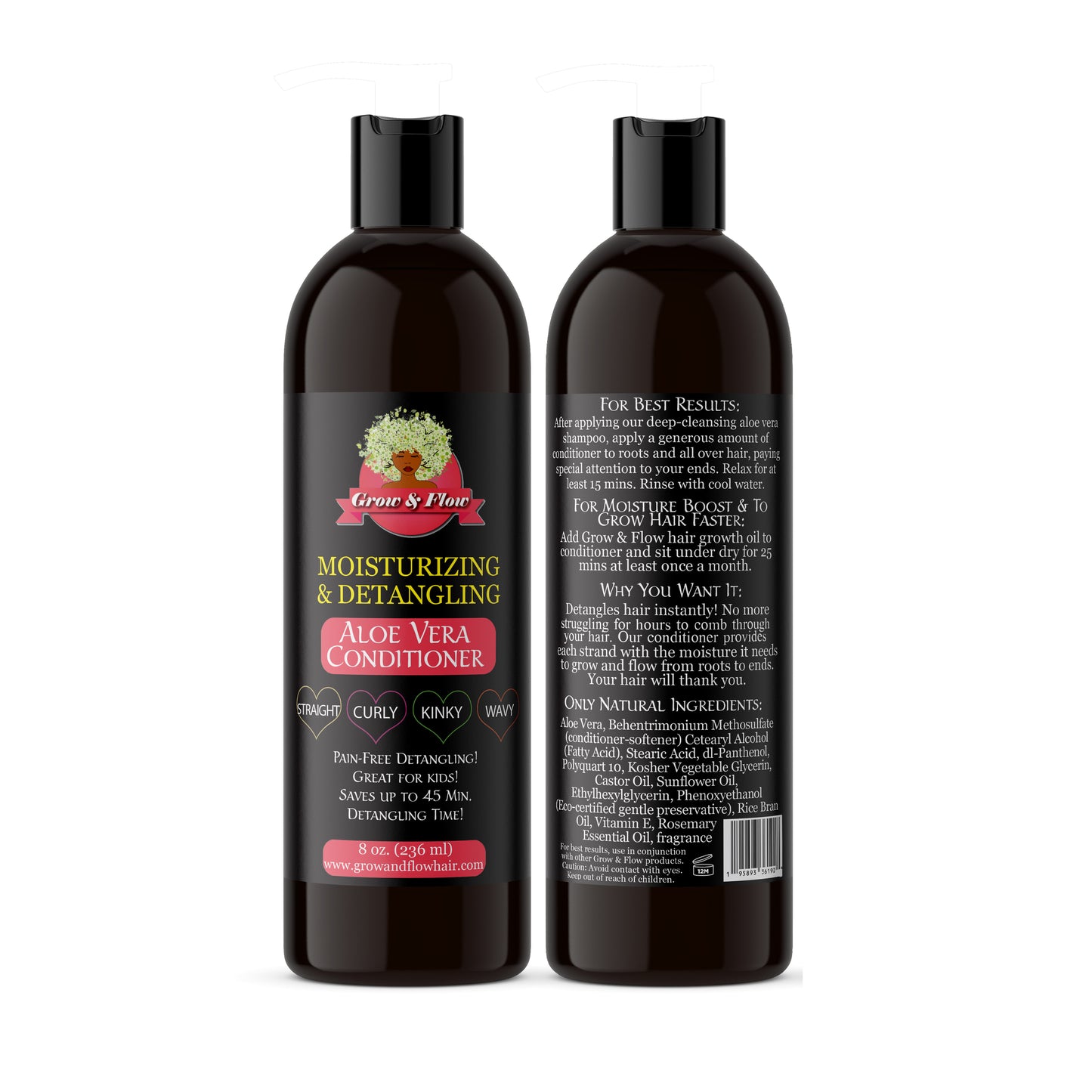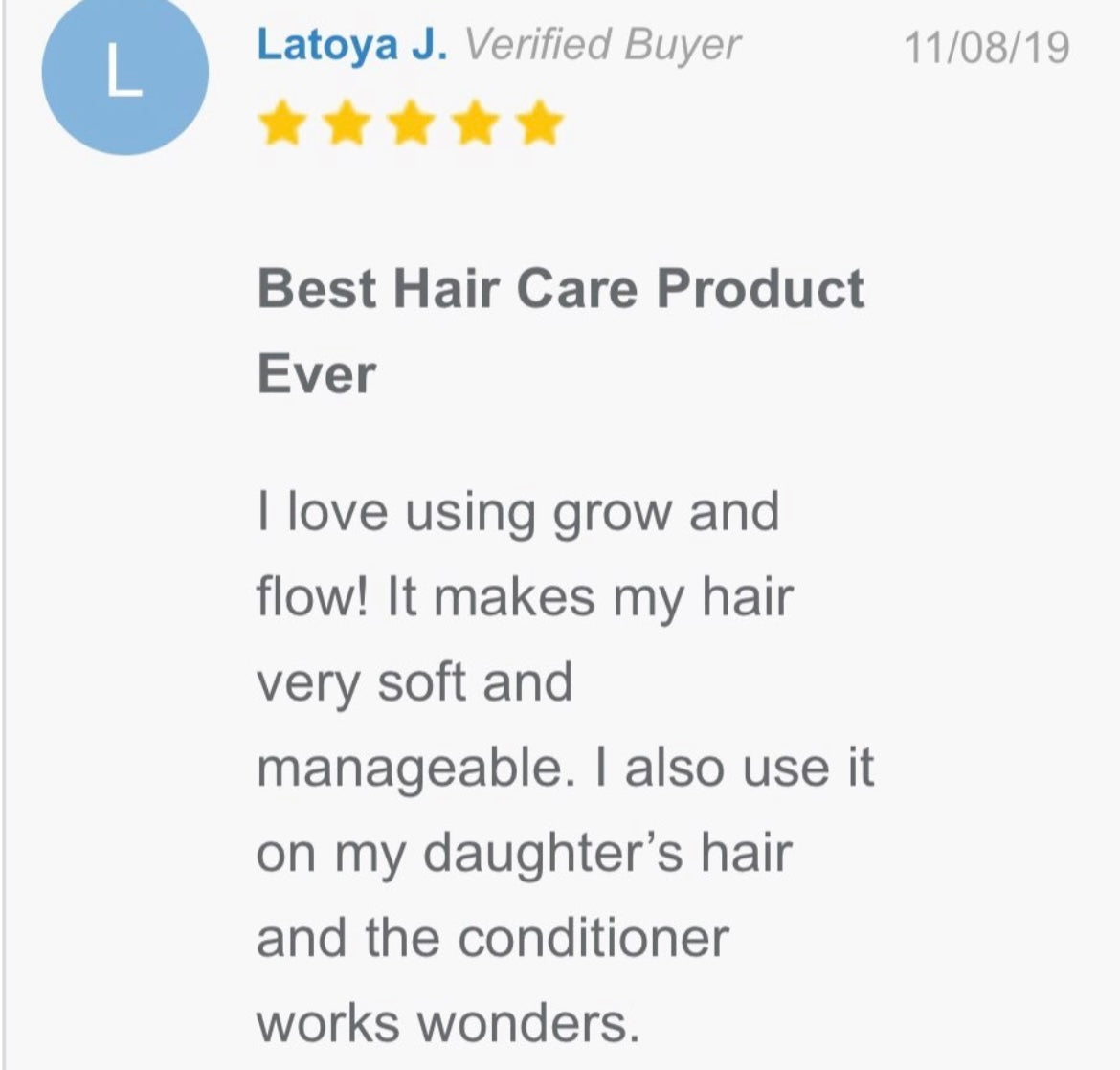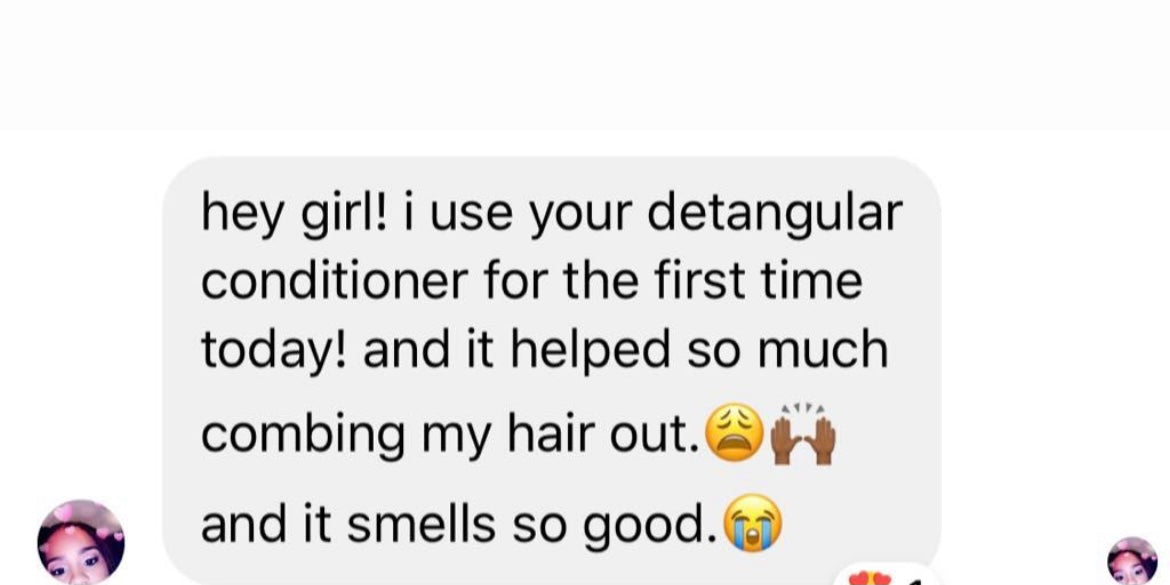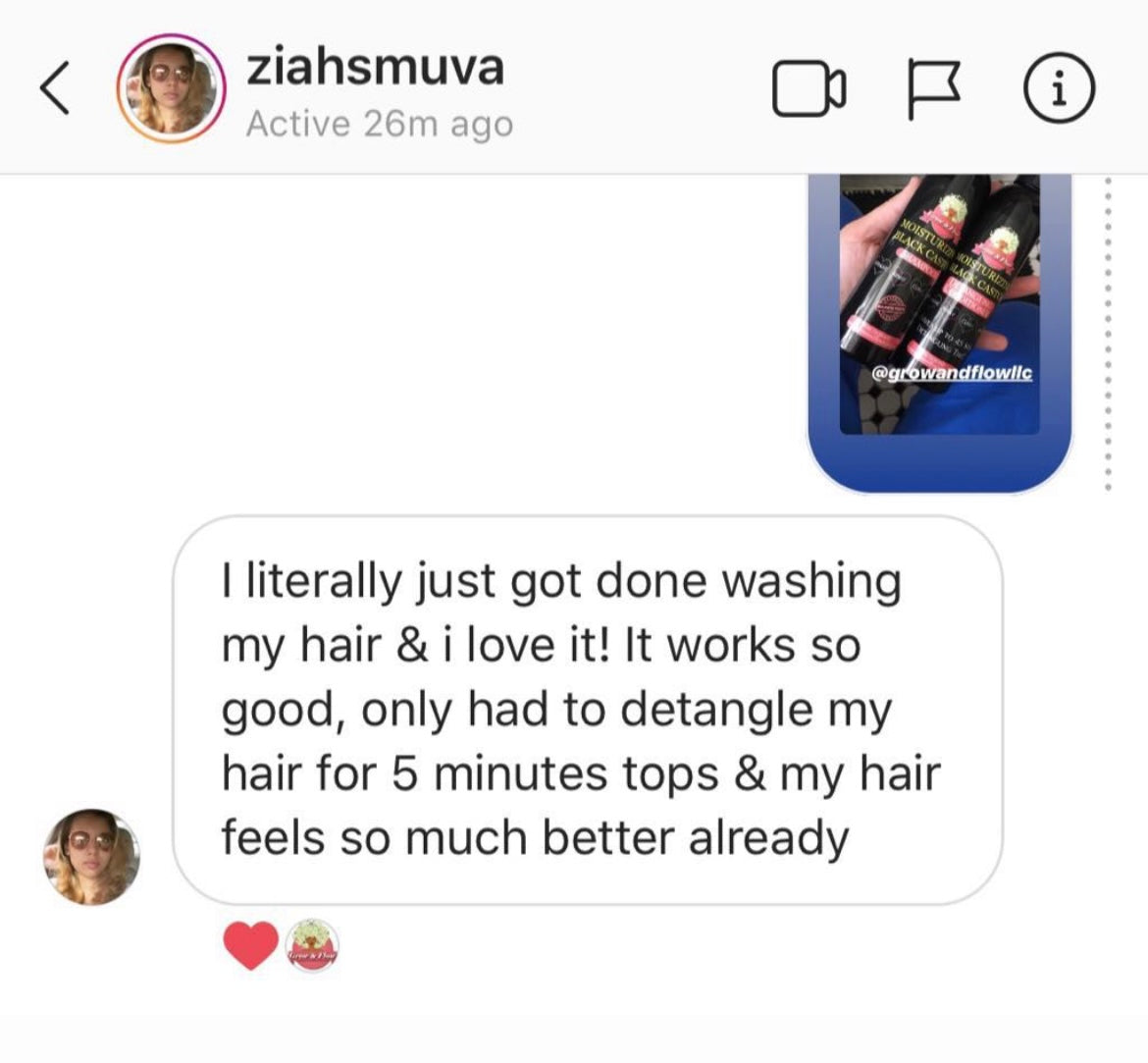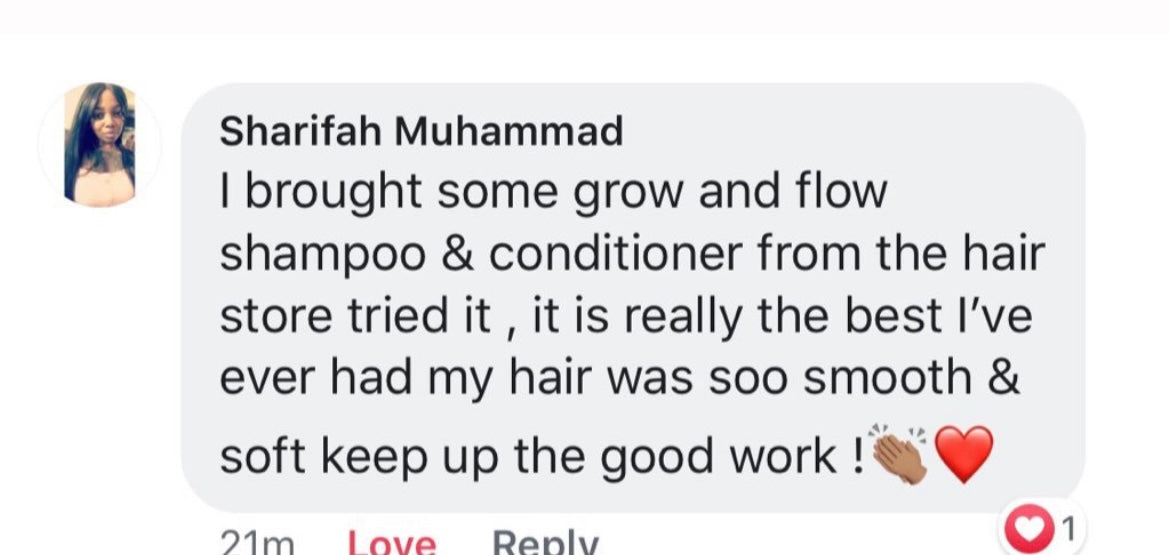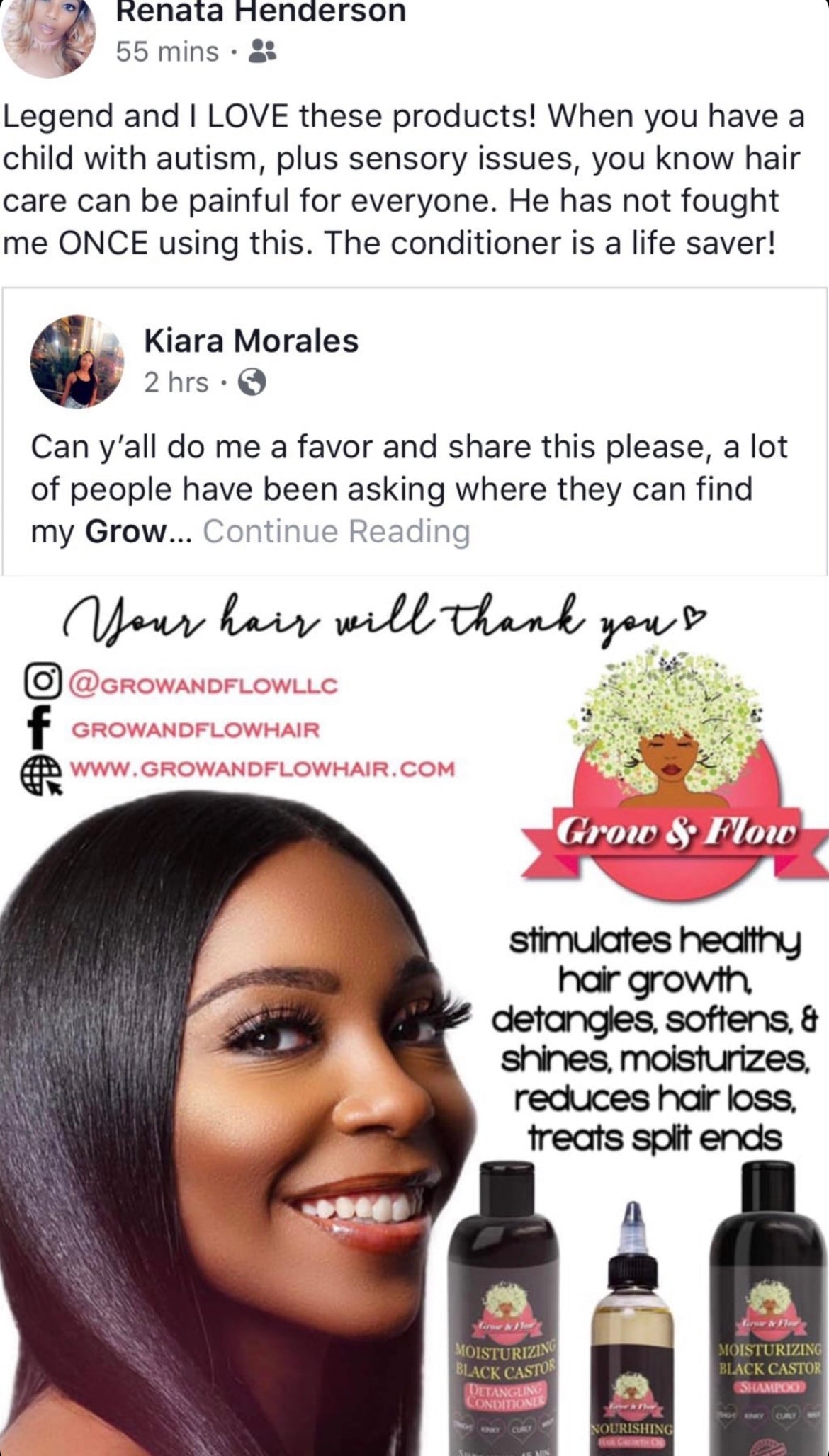 Our Mission
Grow & Flow is a natural hair product line that provides products designed to make it easier for moms to grow, moisturize and detangle their children's hair. We exist to provide quality hair products and hair techniques to inspire black families to love their hair and care for it the right way.